Joe Cribb's medal award
Joe Cribb, the ONS Publications Secretary, and Curator South Asian Coins at the British Museum, has been awarded the silver medal of the Royal Numismatic Society. This prestigious award is given by the Society to "some person higly distinguished for services to numismatic science".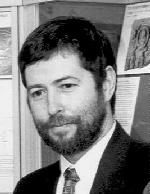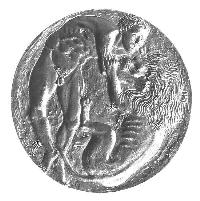 Joe has worked at Coin and Medal Department of the British Museum for almost 30 years and the award recognises his outstanding contribution both to research and to exhibitions. Although the main focus of his research is on the early nistory of India, especially during the Mushan period (1st - 4th centuries AD), his publications cover a vast range of territory. His catalogue of sycee (Chinese silver ingots) was published in 1992, as was Crossroads of Asia. He has also published Money in the Bank (an account of the monetary history of Hong Kong), and, most recently, Magic Coins of Java, Bali, and the Malay Peninsula. He was also written such general books on coinage as The Eyewitness Guide to Money (rev. ed 1999) and Money: from Cowrie Shells to Credit Cards (1986), and responsible for two very successful exhibitions on the subject in the Museum: the temporary one in 1986 and the new permanent HSBC Money Gallery, which opened in 1997.

The medal itself is by Ian Rank-Broadley.

Published in the ONS Newsletter 160.